South Carolina Afterschool Alliance (SCAA) convenes diverse organizations and individuals in support of out of school time programming in South Carolina. Join SCAA and have access to the following benefits:
Professional Development
We offer technical Assistance and training programs like: Program Administration, Program Implementation, Board Development, Grant Writing, Summer Learning, Managing Grants, Effective Use of Program Space, Interactions, Behavior Modification, STEM, Incorporating Enrichment Activities in my program, and Policy/Advocacy.
Funding Opportunities
SCAA is fortunate to have many partnering organizations that sometimes offer grant opportunities. Program must be a current member to be eligible. Join now to become eligible!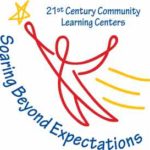 On January 24, 2017, the SC Department of Education announced the 2017-2018 for 21st Century Community Learning Centers grant program is available online.  Applications are due April 3, 2017.
Networking Opportunities
Join SCAA to be connected with close to 1400 other programs across the state making an impact on our SC youth. Connect with us by signing up for our newsletter, liking us on Facebook, and following us on Twitter.
Access to Additional Resources
Many state and national organizations offer curriculum, templates, trainings, research to support out of school time programs.  Below are some resources: Education Oversight Committee, SCETV, Pitch Hit Run, SEDL: National Center for Quality Afterschool, Expanding Minds.
Job Postings
As a Network Member, you may send SCAA job posting for us to display here.  Please send information to Kimberly Carmichael at kcarmichael@scafterschool.com.
Program Resources
Join and be a part of over 1300 diverse individuals and organizations who share the same mission of improving access to quality out of school time programs!
Join Now
Join The Network
We compiled resources including research, funding opportunities, activities, and more! All of which we hope will be useful to out of school time stakeholders.
Read More