Professional Development
Upcoming Professional Development Opportunities
LEADERS MAKING READERS: Symposium for Read to Succeed Camps
Wednesday, February 28, 2018
9:00 am – 4:00 pm
Richland Two Institute of Innovation
763 Fashion Drive, Columbia, SC 29229
You are invited to the Leaders Making Readers: Symposium for Read to Succeed Camps and their partners on Wednesday, February 28, 2018. The Symposium will be held at the Richland Two Institute of Innovation located at 763 Fashion Drive, Columbia, SC 29229 from 9:00 am until 4:00 pm. Lunch will be provided.
This event will be a FREE day of learning, sharing and developing best practices for Read to Succeed Summer Reading Camps 2018.  It will feature nationally-renowned education leaders: Jan Burkins and Lester Laminack.
In addition, school district representatives and partners will share their knowledge and expertise about creating greater impact in Read to Succeed Summer Reading Camps through topics including data-driven instruction, increasing parent engagement and other best practices.
Due to limited space, after school providers may send one person from your program. Each school district may bring a team of up to 4 people.
To register, click HERE and use the password – Leaders Making Readers (include capitalization and spaces). The deadline to register is February 12, 2018. Space is very limited.
If you have questions regarding registration, please contact Beverly Cantey at the SC Department of Education in the Office of Early Learning and Literacy at 803-734-1629 or bncantey@ed.sc.gov. Should you have questions regarding the sessions or the plan for the day, please contact Herk Huggins at 803-734-0528  or hhuggins@ed.sc.gov.
Sponsored by:
SOUTH CAROLINA YOUTH DEVELOPMENT SUMMIT
Friday, March 9, 2018
8:30 am – 12:30 pm
St. Andrews Presbyterian Church
6952 Saint Andrews Road, Columbia, SC 29212
The South Carolina Alliance of YMCAs and South Carolina Afterschool Alliance present the 2018 SC Youth Development Summit
Join afterschool and summer camp programs from across the state of South Carolina for a day of learning! Attendees will enjoy sessions on Everyday Safety, Managing Millennials, Redirecting Children with Behavioral Difficulties, Starting Feeding Program, HEPA and so much more! Participants will receive DSS Credits.
Sponsored by: SC Alliance of YMCAs & SC Afterschool Alliance
INTRODUCTION TO COMPUTER SCIENCE WORKSHOP 
If you are a teacher, librarian, summer food service program, afterschool program staff member or camp staff member the following free workshop will be of interest to you. Please mark your calendar for Thursday, April 19th from 9:00 am – 1:00 pm.
IT-oLogy will conduct a no cost 4-hour hands-on workshop on infusing project base learning activities into lesson plans. In addition, you will learn introductory computer science concepts such as loops, conditionals and functions, and how to teach computer science skills such as, algorithm, critical thinking, logic, persistence, creativity in problem-solving through collaboration. These skills will be addressed through hands-on "unplugged" and online activities.
The curriculum provided by Code.org aligns with South Carolina Computer Science and Digital Literacy standards and CSTA Computer Science Standards with multiple connections to content standards in ELA, Mathematics and Science.
After the workshop is completed and the attendance roster is submitted to Code.org, each attendee, after completing 10 levels, will receive (at no cost):
– Printed curriculum guide
– Certificate of completion
– Classroom supplies for the unplugged lessons – link will be provided to select your free supplies
Sponsored by: IT-oLogy & End Child Hunger SC
BOOST CONFERENCE  – INSPIRE YOUTH. INSPIRE LEARNING. INSPIRE CHANGE. 
Palm Springs, California – May 1-4, 2018
CLICK HERE for Registration Information
Join the largest, most recognized and comprehensive global convening for after school, expanded learning, and in and out-of-school time professionals. Set in a retreat-like atmosphere, this annual, extraordinary event will rejuvenate your passion, boost your direction for quality programming and provide tools and resources that will inspire you to create change.
Past Professional Development Events
Youth / Adult Engagement Academy
Join Leading To Change and Youth Leadership Institute for a hands-on professional development experience to build your: Social Media / Communication Tools, Youth Adult Partnership Strategies, Adult Ally Leadership Models, and Environmental Prevention Campaigns and more! This immersive training experience of technology, tools and techniques will help you raise your youth engagement game.
Date: Thursday, November 16, 2017       Time: 10 AM – 4 PM
Location: Hornets Nest (Williamson) Pavillion/6301 Beattise Ford, Charlotte, NC 28216
Cost: $195 (Includes: training packet, box lunch, and raffle for FREE 1/2 day on onsite staff training)
Registration: Registration is LIMITED to the first 30 participants! For questions or to secure your space, contact April Hoogasian at 559-492-8255 or at ahoogasian@yli.org.
Child and Adult Care Food Program (CACFP)
Interested in providing dinner and or snack to youth involved in afterschool enrichment programs? Attend a training of the child and adult care food program. Trainings are held every third Thursday of the month by the Department of Social Services.
E-mail or call Department of Social Services to RSVP for a training date or to learn more information about the program.
Next Training Date: September 21, 2017      Time: 9:00 am – 4:00 pm
Location: SC Department of Social Services, 3150 Harden Street, Columbia SC 29207
Contact: Dyretta Fashion 803-898-0945 / dyeretta.fashion@dss.sc.gov
 REGISTRATION
 
KEYNOTE SPEAKER
The purpose of the summit is to bring together key farm to institution players to further encourage local procurement, reinforce healthy, local food education, and provide the skills to establish a garden, farmers' market or community supported agriculture (CSA) program on site. The day will begin with an overview of both SC Farm to Institution as well as the Diabetes Prevention Program. They keynote will be Anupama Joshi, the Executive Director and Co-Founder of the National Farm to School Network. There will be two breakout sessions specific to educators, producers, worksites, food distributors, and Diabetes Prevention Program sites. To facilitate growing stronger together, the afternoon session will include the opportunity for regional networking.
 
ENVIRONMENTAL EDUCATION WORKSHOP – 3rd – 8th Grade Educators
Project Learning Tree's (PLT) hands on activities use the forest as a window to a wide range of environmental topics. This workshop is for formal and informal educators. PLT activities can be used inside and outside by anyone who interacts with children. Participants received curriculum, materials, activities and 6 hours re-certification credit.
July 26, 2017 / 9:00 am – 3:30 pm / Whitlock Flexible Learning Center / Becky Cornwell at racornwell@spart7.org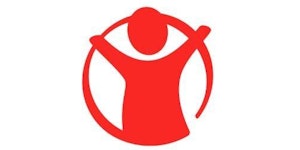 SOUTH CAROLINA SAVE THE CHILDREN SUMMIT – INVESTING IN OUR CHILDREN, INVESTING IN OUR FUTURE.
The Summit will provide information on Save the Children's strategic vision for investing in children and communities through a collective alliance. The Summit's main highlights will include:
–  Keynote on the importance of investing early in children
–  Keynote on how rural education can cultivate brilliance in children
–  Breakout presentations on School Readiness, Summer Learning, Community Engagement, and Afterschool Programs (We encourage you to register for all breakout sessions)
This event is FREE but registration is required. Lunch will be provided.
June 2, 2017 / 8:30 am – 4:30 pm / Embassy Suites by Hilton / 200 Stoneridge Drive, Columbia, SC 29210

SCETV FREE Resources and Workshops
Two chances for Afterschool and Summer Learning Program teachers will learn online K-12 content resources, augmented reality tools and SCETV & receive Sprint WiFi devices (for members only).
February 13, 2017 / 10:0 am-11:15 am / Florence County Library – Drs. Bruce and Lee Foundation Library /
509 S. Dargan Street, Florence, SC 29506 / RSVP to Kathy Finger at 803-737-3245 or kfinger@scetv.org
February 23, 2017 / 10:00 am-11:15 am / 111 North Harvin Street, Sumter, SC 29150 / RSVP to Kathy Finger at 803-737-3245 or kfinger@scetv.org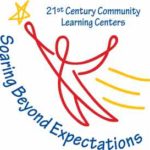 Technical Assistance Meeting
February 6, 2017 / 10:00 am-12 noon / SC State Museum / 301 Gervais Street, Columbia
Technical Assistance Webinar
February 10, 2017 / 10:00 am -12 noon / Register TODAY
Afterschool Math: Built Environment
Saturday, February 4th / EdVenture Children's Museum / 211 Gervais St. / Columbia, SC
Don't miss out on participating in this National Science Foundation opportunity! Built Environments will engage students' interest in creating a better society. All activities are engaging, inquiry-based, fun, and based on students' interests. Read this FAQ and apply here!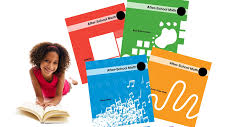 A standards-based Math activity program where students have fun jumping rope, building communities and creating art and music. Students make sense of their world using math, reasoning and make mathematical arguments all while having fun. All participating programs will receive a stipend. Funded by the National Science Foundation.
Afterschool and Summer Learning Institute
Over 100 afterschool and summer program providers attended the May 4th Institute.  After a multitude of compliments and requests, below are links to the various presentations:
NBA Math Hoops
Learn how to use the game of basketball to teach your students Math. NBA Math Hoops is a fast-paced basketball board game that allows students to learn fundamental math skills through direct engagement with the real statistics of their favorite NBA and WNBA players. Up to 3 staff per site. Funded by the National Basketball Associations and the Charlotte Hornets.
An Evaluation Primer: A Plan for Measuring Program Quality and
Outcomes

in After School and Summer Programs

Presenter: Dr. Brooke Culclasure, Research Director at Furman University's Riley Institute

Given the need to collect solid data for program improvement purposes and for helping to secure financial resources, after school and summer programs must give attention to evaluation. This session will present a feasible way program directors and staff can measure program quality, with specific emphasis on the QSA Tool developed by the New York State Network for Youth Success.  A discussion of why quality matters, the challenges of this type of measurement, and strategies to make it all work will be included.
Reading is Active with STEM
Presenter: Erica McCleskey, SCAA Communications Coordinator
Learn, practice and implement diverse hands on learning literacy strategies for school aged students.  Facilitator will present researched based best practices on out of school time programs, with a focus on literacy and STEM. 
Online Educational resources and Free WiFi
Presenter: Donna Thompson, SCETV
Access over 1500 online educational programs, interactive quiz builders, and videos for K-12 studies through StreamlineSC.org, PBSkids.org and Knowitall.org. Don't have WiFi to access these great resource?! Learn how you can qualify for free Wi-Fi routers within the Sprint coverage area. Presented and created by SC Educational Television and the SC Department of Education.
After School Math Plus
Presenters: Andrea Beesley, IMPAQ International and Ben Dworken, FHI 360

A standards-based Math activity program where students have fun jumping rope, building communities and creating art and music. Students make sense of their world using math, reasoning and make mathematical arguments all while having fun. All participating programs will receive a stipend. Funded by the National Science Foundation.
State Training Resources
Does your after school program also provide services to infants and toddlers?  If so, view trainings and visit SC Child Care Resource and Referral for FREE online training to fulfill requirements of the Child Care Development Block Grant.
Policy 2 Practice
Healthy Eating Physical Activity step by step training guide for out of school time practitioners.
National Training Resources
Y 4 Youth is an online professional development resource for after school and summer programs provided by the U.S. Department of Education.